Staff
Our employees are one of our greatest resource. We value diversity and critical thinking skills. We employ a people with a wide variety of backgrounds and skills.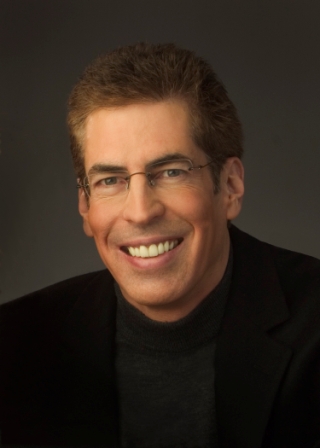 David H. McDaniel, M.D., FAAD
Director, Institute of Anti-aging Research
Assistant Professor of Clnical Dermatology,
Eastern Virginia Medical School
Adjunct Assistant Professor,
Department of Biological Sciences Old Dominion University
Dr. McDaniel received his early laser training from Dr. Leon Goldman, the father of lasers in medicine, and Dr. McDaniel has over 20 years of clinical experience in cosmetic laser surgery and dermatology research. He was a principle figure in the early research on laser hair removal, laser leg vein removal, laser skin resurfacing and other non-surgical skin rejuvenation procedures. He also helped develop and complete the clinical studies that recently led to FDA clearance of some of these procedures, including most recently GentleWaves& LED Photomodulation. Dr. McDaniel is listed as inventor or co-inventor on the patents for some of these procedures.
In addition to being one of the researchers who helped introduc the original CO2 laser skin resurfacing procedure, Dr. McDaniel is currently involved with the new fractional skin resurfacing laser. He also conducted the clinical trials for the new super potent topical antioxidants idebenone (PrevageMD®) and coffeeberry (RevaleSkin™) and is involved in cosmeceutical research and testing of antioxidants, botanicals and natural products.
Selected by his peers to be included in The Best Doctors in America for 14 years, Dr. McDaniel consults and teaches cosmetic laser surgery and anti-aging throughout the world and serves as Director of The Institute of Anti-Aging Research and as a consultant for cosmetic and drug companies regarding skin care products, cosmeceuticals and wound healing. More recently, he has become a consultant for developing the actual formulations for new skin care products. He is frequently quoted in popular magazines like Allure, Vogue, Essence, W, Forbes, and Business Week, as well as by local and national television programs including "Living the Life" and "Good Morning America". He has been a guest on foreign media broadcasts such as BBC.
Dr. McDaniel also serves as president of The Center for Disfigurement, a non-profit, tax-exempt charity that uses laser surgery to treat children with congenital or war injury related disfigurements.
Chris Mazur, B.S. – IAAR Research Operations Manager, Laboratory Research Manager.
Chris has a B.S. from Northern Illinois University in Biological Sciences with a focus in Microbiology. He has a special proficiency with RT-PCR DNA gene analysis, microarray technologies and analysis, PCR primer design, confocal microscopy (3-D models), immunofluorescence, and digital image acquisition and analysis. Within seven years in a research laboratory setting, he has developed experience in cell culture and sterile technique, chemiluminescent Western blotting, and autoradiography. He has also written macros for ImagePro and MetaMorph software.
Susan Wilson, M.S. - Laboratory Research Associate. Susan has over 25 years of research laboratory experience. Her expertise is in cell culture and cell assay systems. She also has experience in all aspects of protein purification biochemistry, microbiological procedures, and monoclonal antibody production. Susan was a core laboratory manager for an internationally recognized human reproductive biology medical center research group for 14 years where she developed SOPs, established quality control procedures and supervised staff. She trained investigators and clinical fellows from all over the world and helped maintain the infrastructure for the research department. She also has experience in preparing grant applications, research proposals, manuscripts and patents.
Susan Leslie, B.S. - Laboratory Research Associate. Susan has 18 years of research laboratory experience. Three of these years were spent supervising a clinical lab in a human reproductive biology medical center. Her skills include histology, immunochemical staining methods, insitu-hybridization, protein extraction, quantitative RT-PCR, electronmicroscopy and cell culture. Susan's focus is on immunofluorescence staining as well as digital microscopy. In addition, she is responsible for the preparation, processing and analysis of electronmicroscopy samples.